Yong Poc, a generation of 1997, also known as the King of Geek. He is an outstanding rapper in the geek's world, the best game player in the rapper's gang. We name his music style as OTAKU Rap.
Young Poc is good at the trap, and his songs are related to his geek's lifestyle, he is "the weirdest weirdo" in the Hip-Hop and geek's circle.
Poc's songs describe the world of his imagination, sometimes he is the monster who destroys the imagined world, and sometimes he is the knight who saves his princess. He is famous for his weird lyrics and the smooth flow,and the fans are calling him the weirdest rapper.
Lows0n, who born after 1995 as a new generation of musicians, an existence that cannot be defined. Her Chinglish translation is retarded child but not a mentally retarded child in a broad sense. It means unlimited space for transformation and development. She is a sustainable child warrior with both low energy and high energy. She is good at translating all musical styles into children's styles, yet she is serious but lively.
YOUNG13DBABY, whose birth name is Pema Tenzin and was born in Maqu grassland in 1998, a Pisces awe-inspiring Tibetan boy. He started hip-hop at the age of 12 and became obsessed with Lil Wayne and Asian rapper D-pryde. He founded MXC RECORDS at the age of 16. Because the lyrics of "Dirtysouth in da TIBET" contained several proud words such as "16-year-old label owner", it caused controversy in the Tibetan rap circle and he became the first minor label manager and a unique existence. Through continuous efforts and accumulating works, he shot as well as edited and promoted his first MV with my brother. So that once the MV of "Go Flex" was released, it won a cumulative playing rate of nearly 700,000.
In the decade that's passed since YEHAIYAHAN (also known as ChaCha) first found her sound with legendary Shanghai bass crew Sub-Culture, she has become one of China's most prolific, dynamic, and magnetic independent musicians. Virtually none of her peers have clocked as many collaborations with world-renowned underground tastemakers — international names like Clive Chin, Kode9, Jimi Tenor and Matthieu Chedid, as well as homegrown heroes J-Fever, Lil Akin and Soulspeak, to name a few — nor as many high-profile appearances at music festivals and industry showcases around the world. Though she came up in the sound worlds of hip-hop, Soul, dub, bass, and trip-hop, Her sound has evolved greatly in the 10+ years that she's been making music, but YEHAIYAHAN heart, soul, and fiercely independent spirit are the constants that mark her out to this day as one of China's most important and extraordinary musical talents.
Red Bull Music Academy 2011 alumni, the first Chinese singer been on the world biggest reggae festival ROTOTOM, her project AM444 's single "Lies-Jay.Soul Remix"also selected in NBA2K16 by Spike Lee.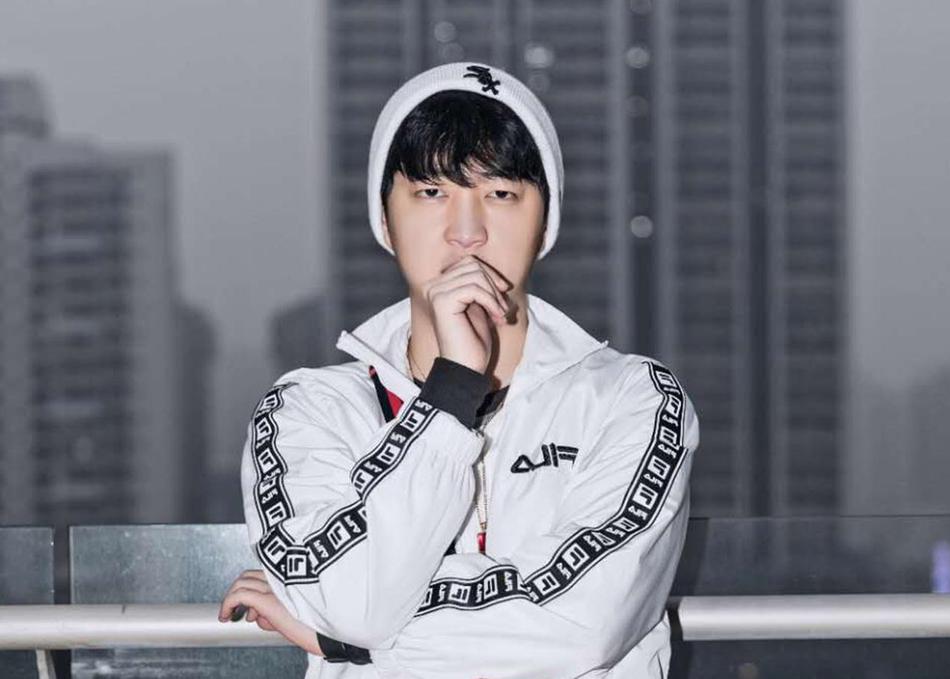 In 2017, KUCCI released his first single "Get It (feat. Okasian)" in cooperation with Okasian in Korea, and meanwhile he officially debuted. KUCCI has been living in China since he was a child, and he has been exposed to rap music in the fifth grade of elementary school. At the age of 19, he began to create music. He had not received systematic music education, and his originally motivation is just to simply express his own ideas. He added that there is another real reason: no money to buy accompaniment. So he began to learn how to make music by himself.
The 97-year-old rapper can't be seen that he is a newbie. He owns a large number of fans and audiences in both Korea and China. He has worked with Hash Swan and Okasian many times in South Korea. In China, he is active in various hip-hop parties and has worked with many outstanding musicians as well. He is a combination of creation and production talent. Although his long-term foreign life has made his Chinese expression somewhat poor, fans can feel truth from his words.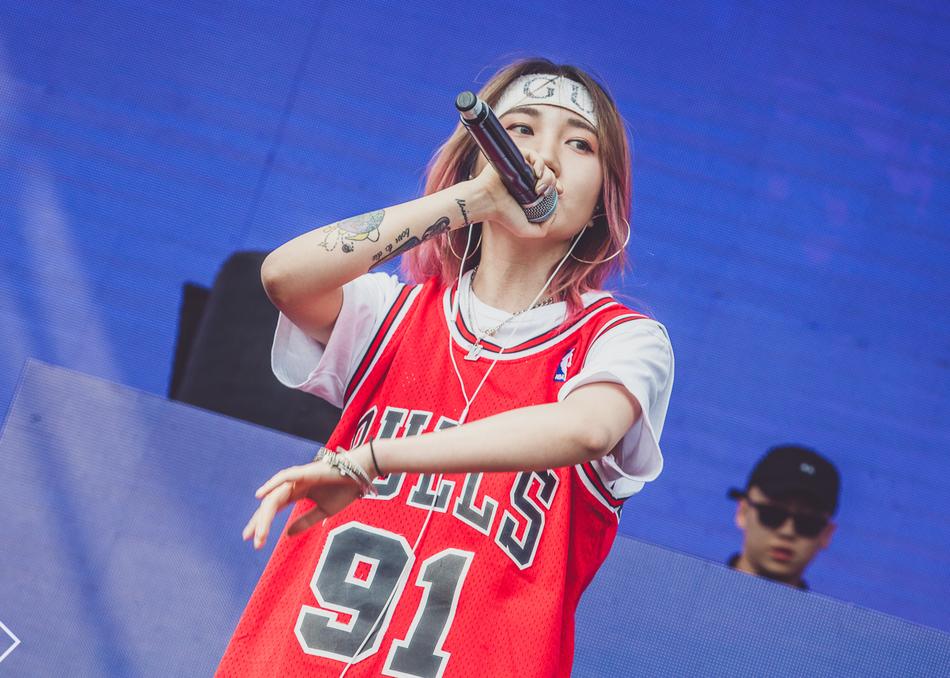 NINEONE#,a female rap star who was born on December 15th, 1996. In 2018 she graduated from Shanghai Theatre Academy. By the end of 2016, she started her rap career, and the growth was fast. With multiple composing style and unique voice, she gained lots of popularity, and it only took less than a year. Her music hit "Puma" listed as the top 10 hit hip-hop songs in NetEase Music, it also went viral on the Douyin video site. NineOne#'s music is not limited to one specific genre, she also likes to challenge herself and truly express what she wants from the aspects of the music genre, lyrics composing, vocal etc. In addition to rap, NineOne# is also good at making hooks, creating catchy and brainwash melody. In 2018 Shanghai, she performed at the WR/OC music festival and the Electric Lady Music Festival, and the audiences are crazy for her.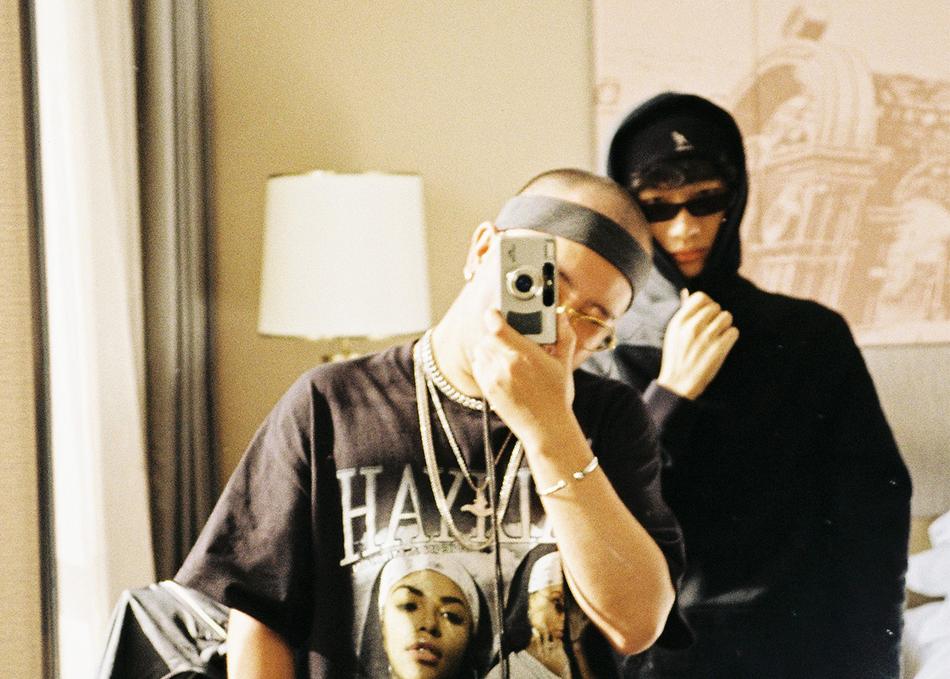 Artux Surfin Boi (AKIN X VISUDY)
Artux Surfin Boi is a Chinese music group of the artist Akin and the producer Visudy, they are the representative of Chinese neo-soul.
Visudy studied classical music since he was little, even that he never restrict his Futuristic music style from R&B、Soul、Funk, his music is refreshing with a retro touch.
Akin wins over thousands of fans by his unique voice. Raised by his grandfather who is the famous poet in Kazakh. So the fabulous poetry, the futuristic composing style, the tremendous bass sound, and the beautiful melody are in his blood that brainwashed you. With the emotional expression, Akin's lyrics can touch your soft spot of your heart.
Akin and Visudy are composing together, remix the acoustic instruments, vocal, with the electronic element. Lots of classic songs like future R&B have been composed so far.
View Event →